Variable Frequency Inverter 11KW Motor Speed Controller Frequency Converter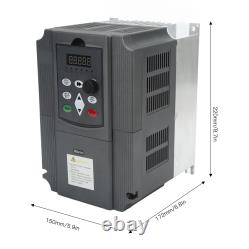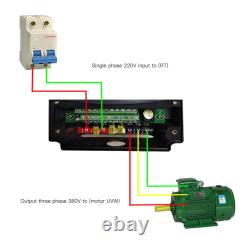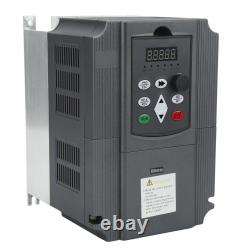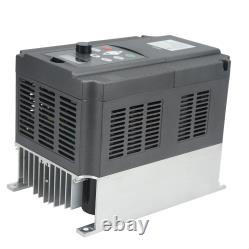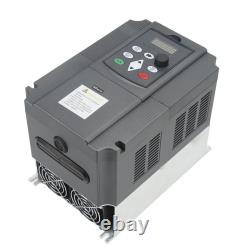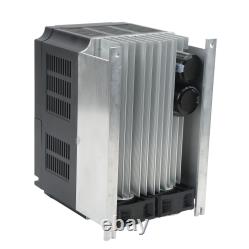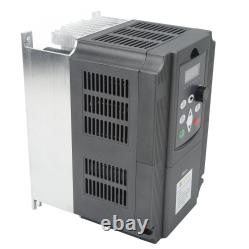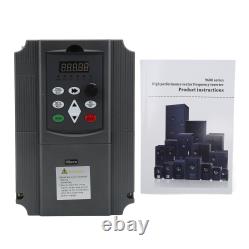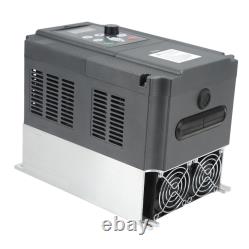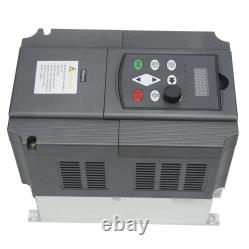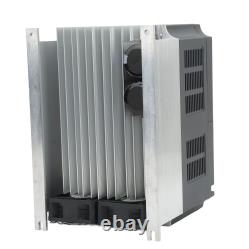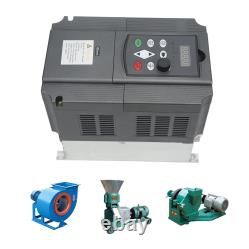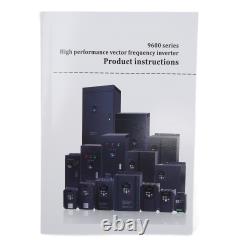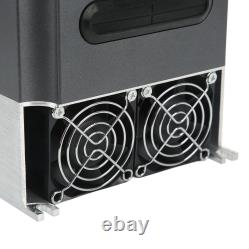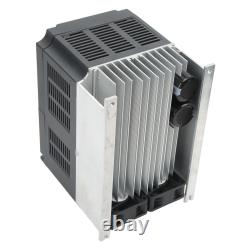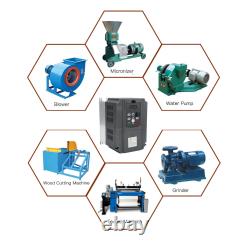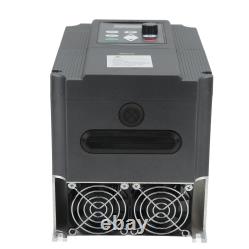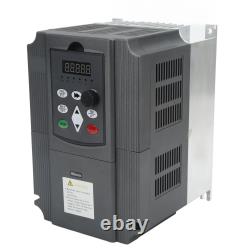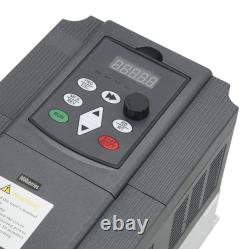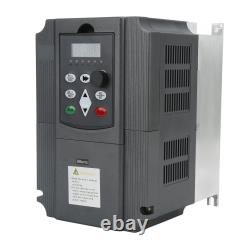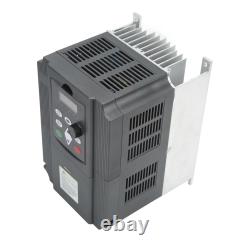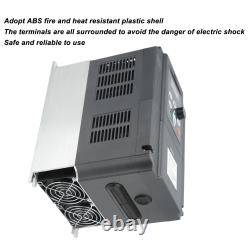 Comprehensive Functions: The inverter has the common functions of current mainstream inverters, has low frequency and high torsion, non inductive vector control, standard VF control, multi speed adjustment, built in RS485 communication, suitable for many occasion 2. Efficient Heat Dissipation: The converter adopts DC cooling fan and external aluminum heat dissipation base for fast and efficient heat dissipation 3.
Double Layer Board Design: The inverter is designed in simplified layout and double layer board, the PCB board is treated with three proof paint, the structure is simple and has low failure rate 4. Easy Operation: The inverter adopts humanized keyboard design and bright red digital tube display, avoid misoperation, easy to operate with clear display 5. Safe and Reliable: The inverter adopts ABS fire and heat resistant plastic shell, the terminals are all surrounded to avoid the danger of electric shock, which is safe and reliable to use. Item Type: Variable Frequency Inverter Material: ABS, aluminum Input Voltage: 1PH 220V 50-60Hz Output Voltage: AC 3PH 0-380V 0-650Hz Rated Power: 11KW Rated Current: 25A Size: Approx. 150x220x172mm/5.9x8.7x6.8in (manual measurement, the parameters have certain errors).
The inverter load can only be a motor load and cannot drive other electrical equipment. This inverter has no built in transformer for boosting, and only optimizes the boosting through the boosting circuit and software.
This inverter is small in size, easy to use, can be used in situations where there is no industrial three phase 380V power supply and the motor cannot be changed to a three phase 220V motor by changing the wiring. Compared with ordinary inverters, the boost inverter has a smaller load capacity, and it is recommended to select a larger one level power. When the motor load is large, it is recommended to select a larger two level power.
It is not recommended to use boost inverter for a six pole motor. If the motor can be changed to a three phase 220V motor by changing the wiring, please try to choose a 220V inverter. It can be converted from a single phase to a three phase without boosting, and there is no need to increase the power selection. Please ask the electrician or customer service if you can change the wiring. We will reply your message within 48 hours. If you do not receive our reply within 48 hours, pls. Post a message again because sometimes our message system may block some emails. If you are satisfied with our service, pls. Our aim is to provide Level Customer Service, your recognition will encourage us greatly and serve you better. We strive to keep all our customers satisfy. We will do our up most to exceed your expectations in customer service, communication and dispatching of your orders.