3 Phase VFD Variable Frequency Drive 2.2KW Solar Motor Speed Control Inverter DC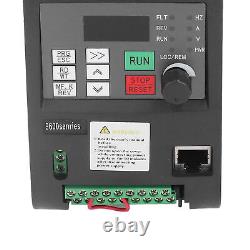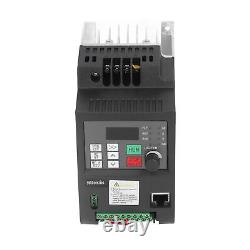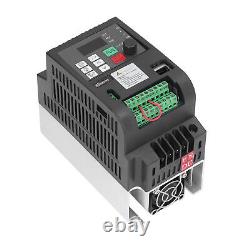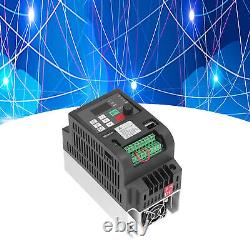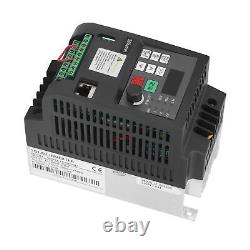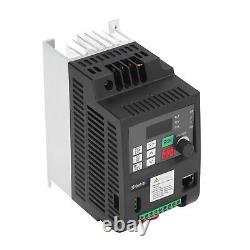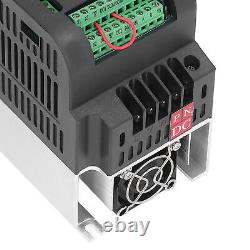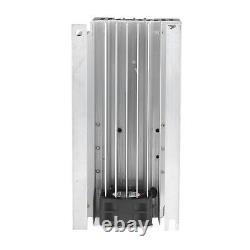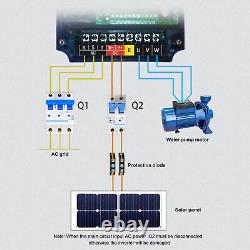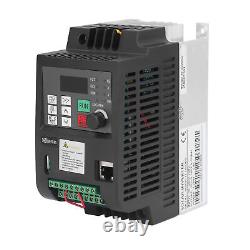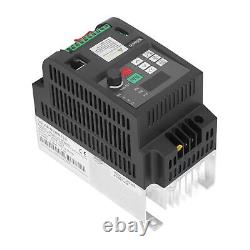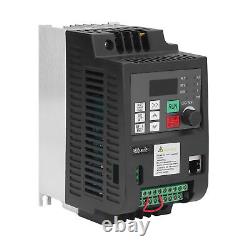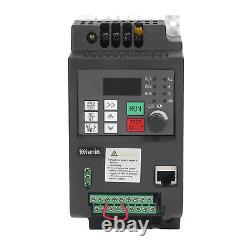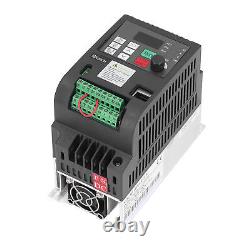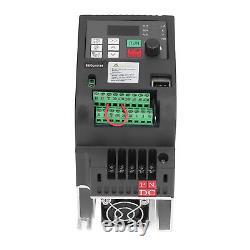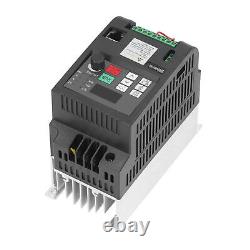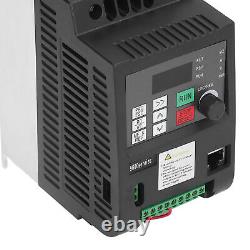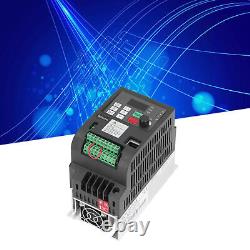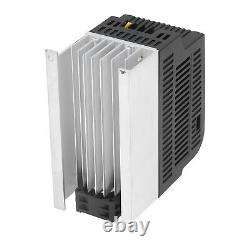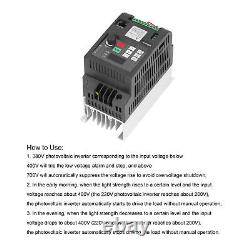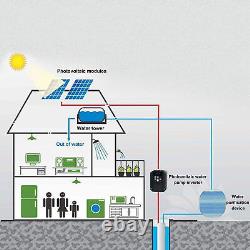 EXCELLENT HEAT DISSIPATION: Using 24V DC cooling fan, external aluminum heat dissipation base, bring efficient heat dissipation 2. 2 LAYER PCB BOARD: Simplified layout with double layer board design, PCB board is treated with three proof paint, possess simple structure and low failure rate 3. HIGHLIGHT DIGITAL DISPLAY: Variable frequency drive using humanized operation, highlight red digital tube display, avoid misoperation 4. FIRE RESISTANT PLASTIC MATERIAL: Pay attention to safety, ABS fire resistant and heat resistant plastic material shell, the terminal is fully surrounded by design to avoid the danger of electric shock 5. STABLE PERFORMANCE: Input voltage from DC400-700V, output voltage is AC 3PH 0-380V 0-650Hz, rated power for 2.2KW, rated voltage for 380V. Item Type: Variable Frequency Drive Material: ABS, aluminum Model: 9600D-3T-00220D Input Voltage: DC400-700V Output Voltage: AC 3PH 0-380V 0-650Hz Rated Power: 2.2KW Rated Voltage: 380V Size: Approx. 82 x 145 x 155mm / 3.23 x 5.71 x 6.1in. 1 x Variable Frequency Drive. Please try to meet the recommended voltage for the DC input voltage, otherwise the solar energy conversion rate will be reduced. The AC input and DC input switches cannot be closed at the same time, otherwise the inverter or solar panel will be damaged. Do not use the inverter with overload. For example, the power of the inverter is smaller than that of the motor, or the ordinary motor is running at more than 50HZ, otherwise the inverter will frequently skip the overload protection fault, and even fry the machine, the motor may be overheated and burn out.
Special inverter for solar energy, suitable for solar photovoltaic panel power generation to drive motor loads such as fans and pumps. The selection can be selected according to the motor voltage and power.
If the water depth of the submersible pump exceeds 30 meters, it is recommended to enlarge one or two stages of optional inverter, and add a reactor between the inverter and the water pump. Otherwise, the service life of the inverter will be reduced. Regarding how to connect the solar panels, such as a 220V motor, the total voltage of the solar panels connected in series must meet 200V-400V.
For 380V motor, the total voltage in series should meet 400V-700V. The power is that the total power of several groups of solar panels connected in parallel is more than 1.2 times larger than the power of the inverter. We will reply your message within 48 hours. If you do not receive our reply within 48 hours, pls.
Post a message again because sometimes our message system may block some emails. If you are satisfied with our service, pls. Our aim is to provide Level Customer Service, your recognition will encourage us greatly and serve you better. We strive to keep all our customers satisfy. We will do our up most to exceed your expectations in customer service, communication and dispatching of your orders.